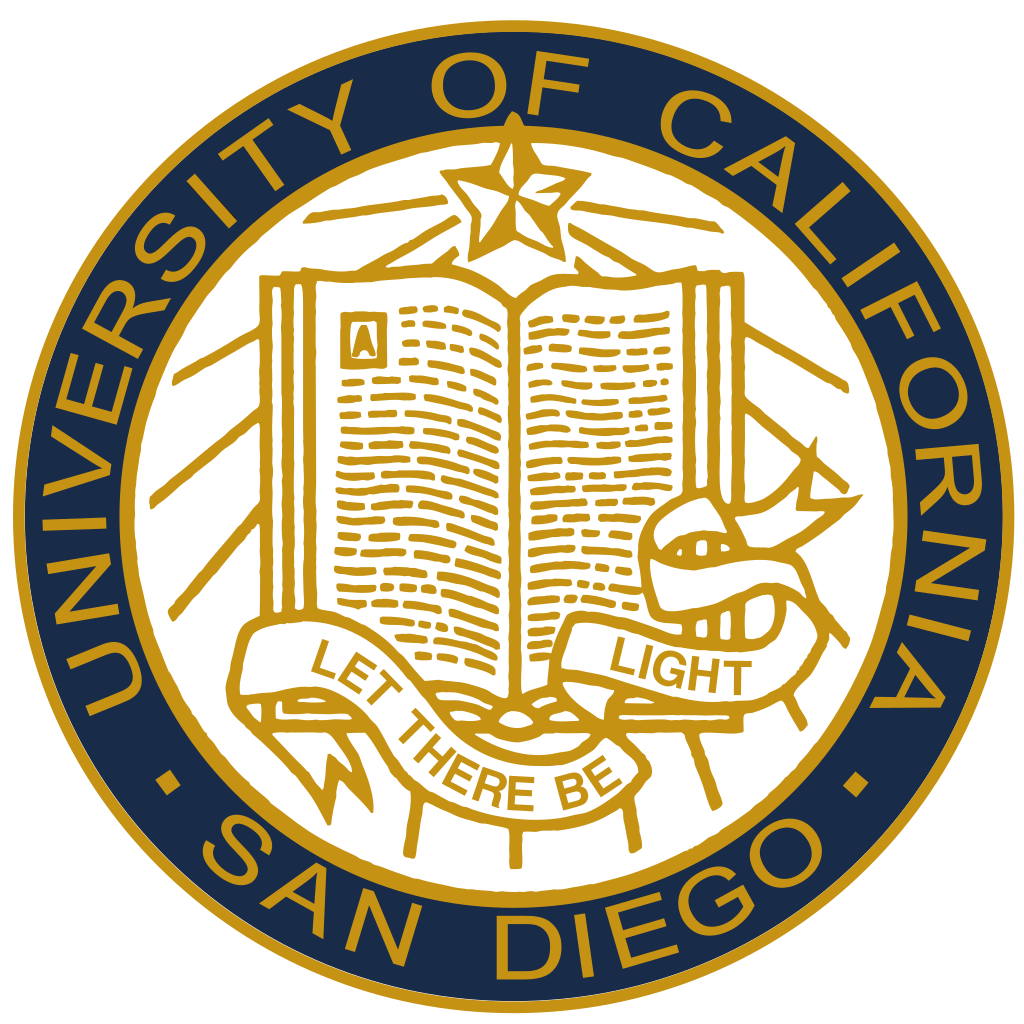 School : University of California, San Diego(USCD)
Country :
Average Tuition : $23000 USD
Average Living Cost : $4000 USD
Average Housing Cost : $7000 USD
The University of California, San Diego (also referred to as UC San Diego or UCSD) is a public research university located in the La Jolla neighborhood of San Diego, California, in the United States.
The university occupies 2,141 acres (866 ha) near the coast of the Pacific Ocean with the main campus resting on approximately 1,152 acres (466 ha). Established in 1960 near the pre-existing Scripps Institution of Oceanography, UC San Diego is the seventh oldest of the 10 University of California campuses and offers over 200 undergraduate and graduate degree programs, enrolling about 22,700 undergraduate and 6,300 graduate students.
UC San Diego is one of America's Public Ivy universities, which recognizes top public research universities in the United States. UC San Diego is a highly regarded research institution, ranked 14th in the world by the Academic Ranking of World Universities, 19th in U.S. News & World Report 's 2016 global university rankings,[14] 17th in the world by the Center for World University Rankings[15], 39th in the world by the Times Higher Education World University Rankings[16], and 40th overall in the world by QS World University Rankings. UC San Diego is also ranked 9th among public universities and 38th among all universities in the United States according to U.S. News & World Report.
Residential colleges
1.Revelle College-founded in 1964 as First College, emphasizes a "Renaissance education" through the Humanities sequence which integrates history, literature, and philosophy. It has highly structured requirements.
2.John Muir College-founded in 1967 as Second College, emphasizes a "spirit of self-sufficiency and individual choice" and offers loosely structured general-education requirements.
3.Thurgood Marshall College-founded in 1970 as Third College, emphasizes "scholarship, social responsibility and the belief that a liberal arts education must include an understanding of one's role in society".
4.Earl Warren College-founded in 1974 as Fourth College, requires students to pursue a major of their choice while also requiring two "programs of concentration" in disciplines unrelated to each other and to their major "toward a life in balance".
5.Eleanor Roosevelt College-Eleanor Roosevelt College-founded in 1988 as Fifth College, focuses its core education program on a cross-cultural interdisciplinary course sequence entitled "Making of the Modern World", has a foreign language requirement, and encourages studying abroad.
6.Sixth College-founded in 2002, has a focus on "historical and philosophical connections among culture, art and technology."